I'don't know if you noticed but this site is all about julienne peelers. But until now I haven't written a post about the julienne peeler it self. Yes, I have written many articles about julienne recipes and reviews about julienne peelers but not about the utensil it self.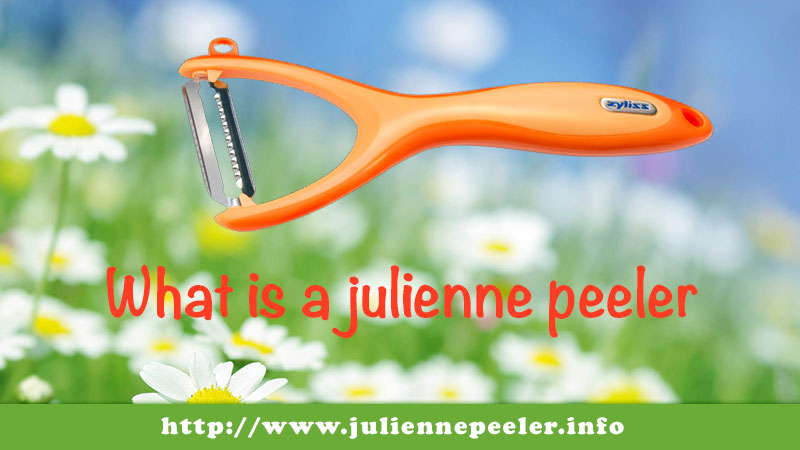 First and for most what is a julienne peeler
Julienning is an culinary knife cut technic learned in chef schools. We understand under the art of julienning the following: cutting vegetables into long thin strips, similar to matchsticks. The perfect julienne cut measures ⅛ x ⅛ x 1 to 2 in (3 mm x 3 mm x 3 to 5 cm). The technic most of the time applied on vegetables but can also be applied on meat, fish, fruits. When it comes to julienne peelers I wouldn't julienne meat or fish but only vegetables and some fruits.