Another review and this time it's the oxo good grips turn. Handy, easy to use and also cheap peeler.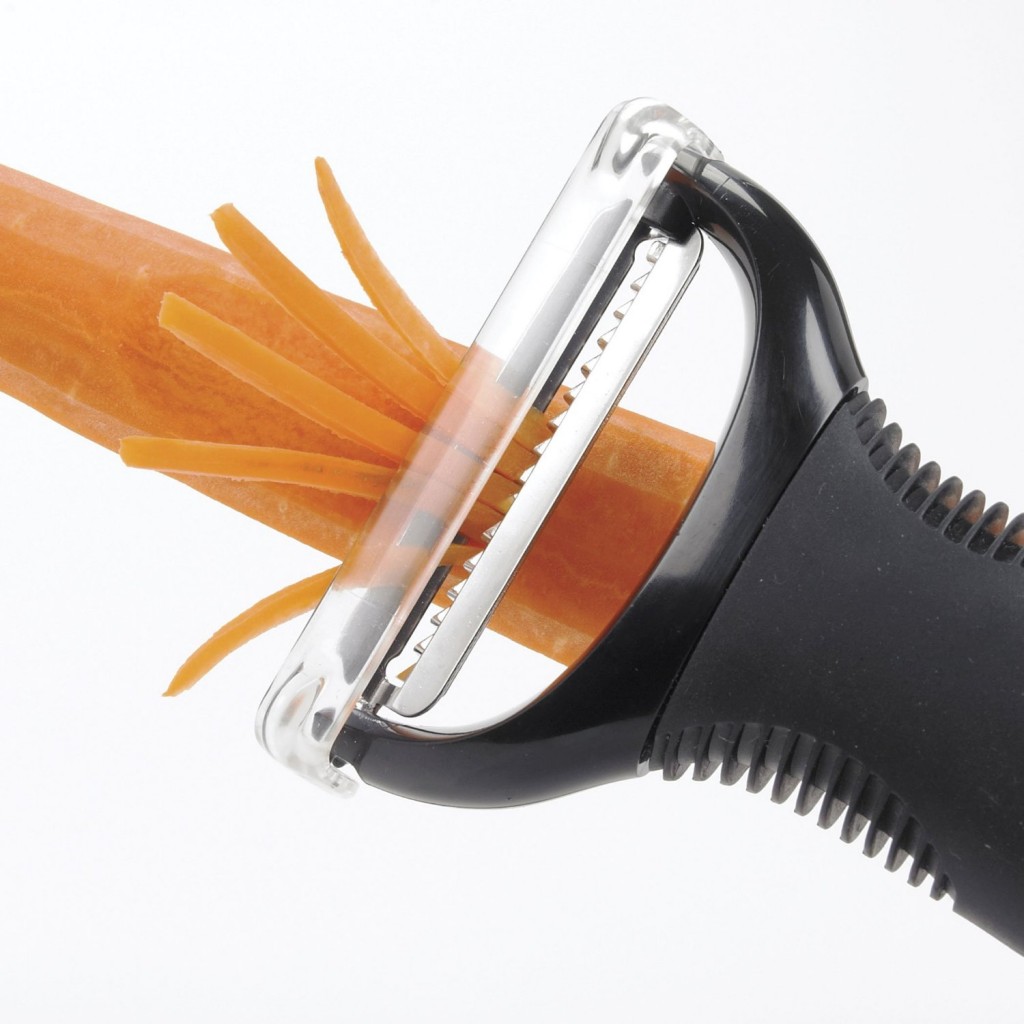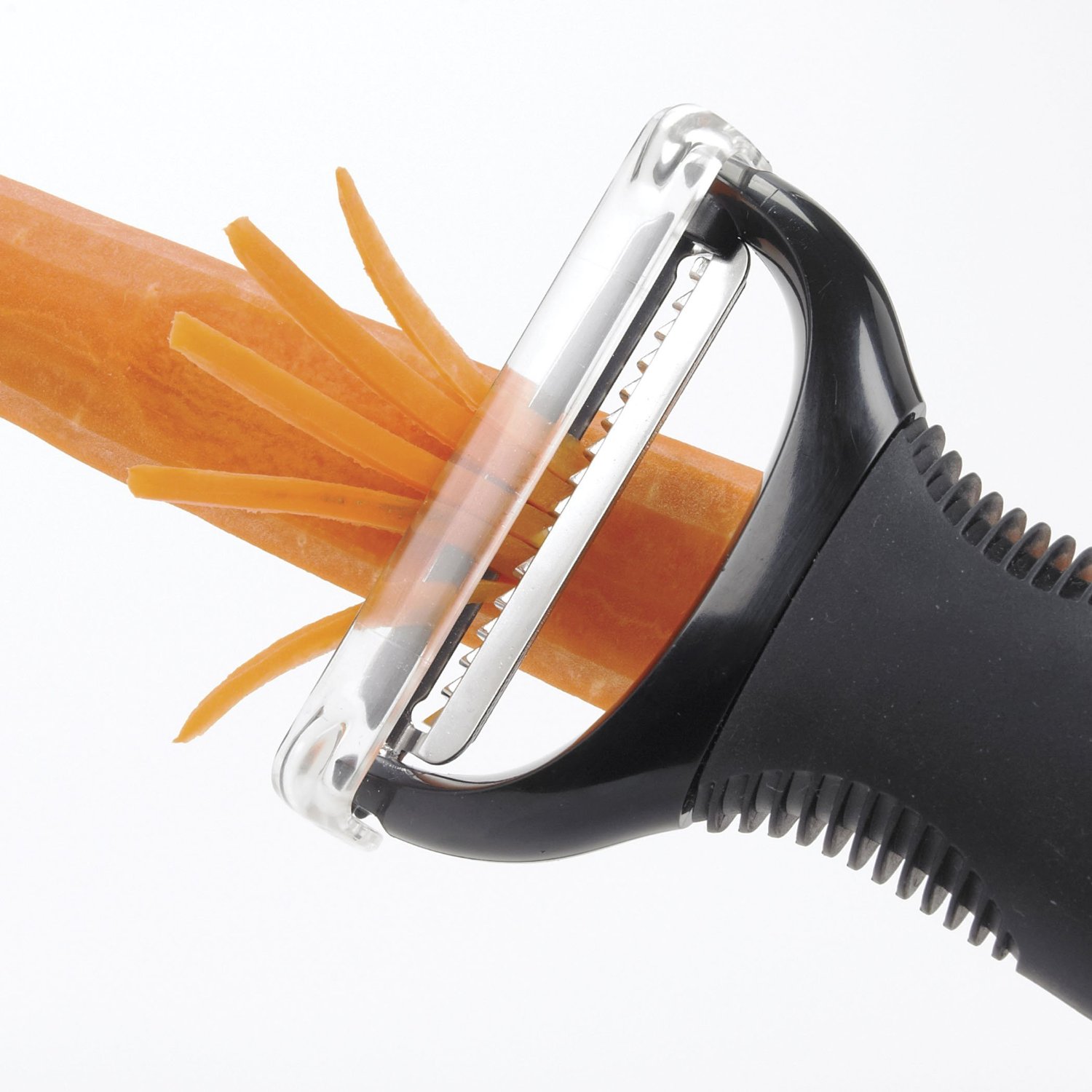 Design
This one is special because of the grip. It has an grenade grip in the middle that fits comfortably in the hand and prevents slipping. So it's very safe especially in the kitchen where you have often wet hands. The second design feature is the flip-top safety cover what has to purposes.
To prevent cutting your self on the blade.
To guide the julienne peelings, this avoids the julienne to get stuck.
OXO
OXO employees believe there are two rules that should guide product development: First, every new product must deliver a significant improvement over the status quo. Second, the functionality should never be sacrificed to make the product more attractive – above all it should work well.
Did you know
You can find a OXO's iconic Swivel Peeler in museums all over the world, including New York City's Museum of Modern Art. Next time, you can tell your friends that you have a museum piece!
Verdict
The handle is the best I have seen up to now. The grip is intensive tested and retested until they found the best possible grip there is. The blade is high quality and stays sharp also after years of peeling. My score is a well earned 9 out of 10.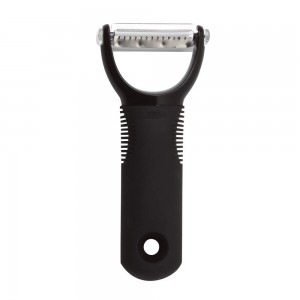 Some high lights
Sharp, stainless steel blade easily creates julienne strips

Clear, flip-top safety cover

Contoured handle accommodates all grips

Soft, non-slip handle

Dishwasher safe
Price