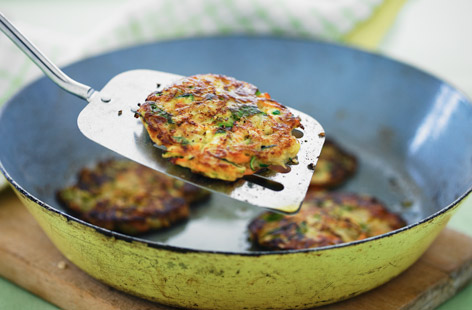 How to make a vegetables rosti
2014-10-07 16:07:17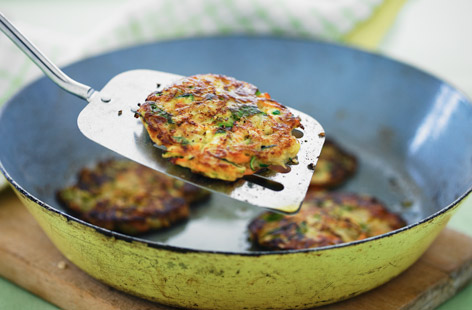 Serves 3
Vegetable Spaghetti is super tasty both raw and cooked. In the past you had to be a magician with a sharp knife to cut your cucumber, carrot and zucchini into thin strips nowadays there are many tools on the market that can help you. For example the
OXO julienne peeler
, a kind potato peeler which you use to can cut thin strips of vegetables. The name is not entirely correct: julienne simply indicates that the vegetable strips have a size of a matchstick. With the peeler you can make longer and thinner noodles. This handy kitchen gadget will help you to make the best dishes, like vegetable rosti.
Ingredients
600 grams pattos
250 grams pumpkin
parsnip or sweet potato (pumpkin I like best)
2 uien
1 / 2 bunch chopped cilantro
plant vegetable oil
salt and pepper
Instructions
Wash and peel the vegetables
Cut the onion into very thin slices
Cut the potatoes and pumpkin with julienne grater
Mix all vegetables
Spoon half the coriander
Season to taste with salt and pepper
Grab Some of the vegetable mixture and press it between your palms a cookie
Meanwhile, heat oil in a wok
Fry rostikoekjes (while rotating)
Let them drain on kitchen paper and garnish with the remaining coriander
Notes
You can mix up the ingredients with the other vegetables and herbs. However, the amount of potatoes in the recipe are needed to bind the mixier with the naturally occurring starch.
Julienne Peeler http://www.juliennepeeler.info/