What can you slice with this spiralizer?
It does spiral potatoes, carrots, cucumbers, zucchini, sweet potatoes . For the best result you have to use long shaped and firm vegetables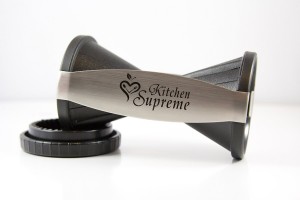 Can you use this to make pasta noodles?
Yes, but you need really firm veggies in order to make the noodles. It makes very good cucumber, carrot and zucchini noodles.